Modern medicine is a greater mystery than it should be.
If you sometimes feel like you take medicine on your doctor's order without knowing what it really does to your body, you're not alone.
But here's the thing.
No one else is ever going to know your body better than you.
You are more likely than anyone else in the world to notice when something strange is going on inside your body. Your doctor included.
That's why you should have a good idea about what you're putting into your body and exactly what it does.
But it's not simple. In fact, it can seem quite complicated at first.
That's where we come in.
MedicineHow takes the mystery out of modern medicine.
We set the facts straight about how drugs work.
We talk about nutrition and natural remedies and the role they can play.
But, most of all, we show you how the body works (or doesn't work) and explain why different treatments can help to make you feel better.
Why?
Because if you can understand why, you can take control.
And that's important. If fact, your life depends on it.
You can find out about:
~ How the body works ~
~ Nutrition to help you to stay healthy ~
~ What happens when sickness or disease strikes ~
~ How different foods and herbs can assist in sickness ~
~ How different medicines work to improve health ~
About Yolanda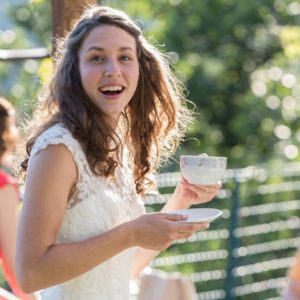 I graduated with a Bachelor of Pharmacy in Australia and now spend my time writing about health and medicine for audiences all over the world – both at MedicineHow and beyond.
I've noticed that many people don't understand what the medications they take actually do, even though they take them every day.
I want Medicine How to be a place that people can look to for information about all substances that affect the body.
Medicines. Food. Herbal Remedies.
Knowledge is power. If you can understand how your body is changing – for the better or worse – when you consume certain substances, you'll be empowered to make good decisions and do the best for your health.
That's my passion.
Are you ready?
Check out these posts to get started: